Learn more on UM News >>
연합감리교뉴스에서 더 보기 >>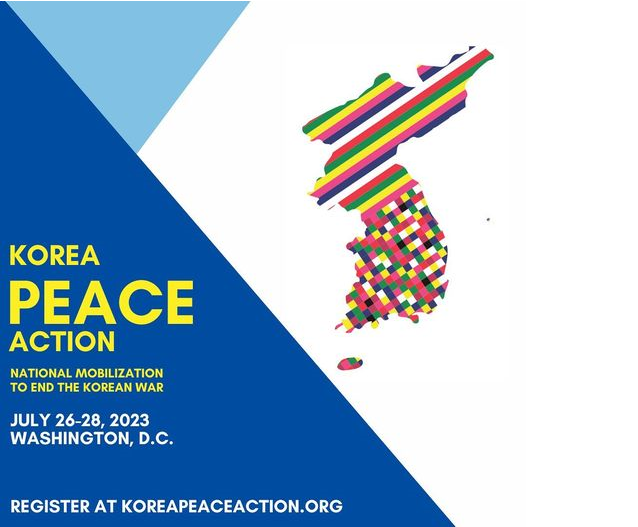 To mark the 70th anniversary of the Korean Armistice, peace advocates from around the country will converge in the nation's capital to call on President Biden and Congress to officially end the Korean War and replace the armistice with a peace agreement. 
This national gathering is being organized by peace activists, humanitarian aid organizations, and groups representing veterans, faith traditions, and Korean American communities. Activities will include a press conference at the House triangle with Korea Peace champions, a community grief ceremony, a rally at the White House calling for peace in Korea, and a conference featuring strategists and activists organizing for peace in Korea.
Referred to by some people in the U.S. as the "Forgotten War," the Korean War killed an estimated four million people in just three years—more than half of them Korean civilians. It is the longest-standing U.S. conflict. It is also the singular historical trauma that continues to haunt generations of Koreans, including the last living generation of war survivors divided on opposite sides of the world's most heavily militarized border and those in the diaspora.
The unresolved state of the war is the root cause of tensions between the two parties, resulting in the extreme militarization of the Korean Peninsula. Without a peace agreement, renewed conflict could break out at any time. Many experts agree that the risk of nuclear war may be the highest in Korea.
A peace agreement that officially ends the Korean War is the most realistic and effective method for resolving the security crisis on the Korean Peninsula. Such an agreement would reduce tensions in the region and provide a foundation for effective engagement on human rights and denuclearization. And it would be a step toward shifting resources away from endless wars and toward peace, justice, basic human needs, and collective security.
Dates: July 26-28, 2023
Location: Washington, DC
All events are free and open to the public.
Some have limited capacity and require RSVP.