Katherine Parker, a United Methodist missionary from California who serves in Nepal, will itinerate in October and November in the California-Pacific Conference. Churches can select a time slot for a visit on her Calendly app or by contacting her scheduling assistant.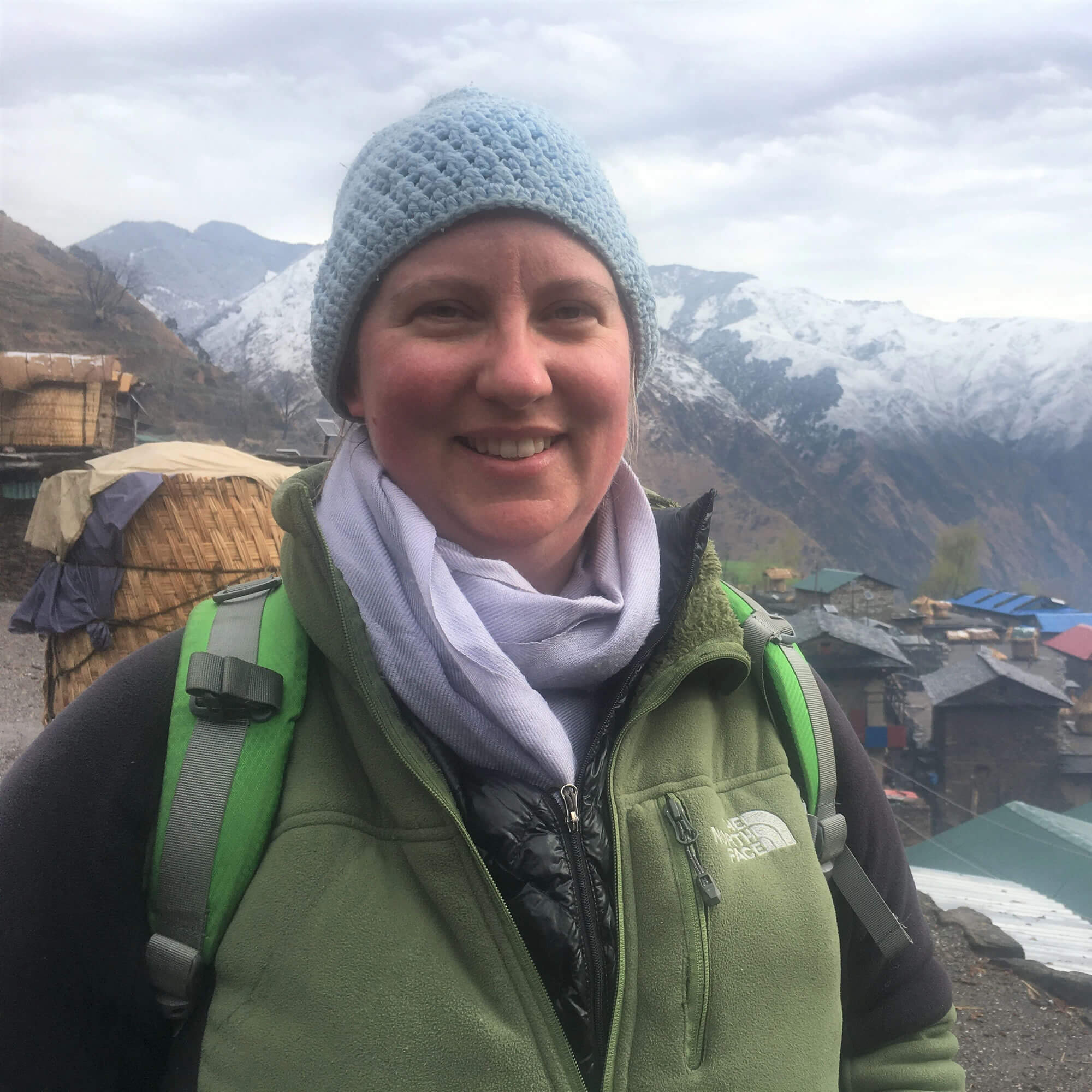 Katherine's father, Howard Parker, who is assisting with her scheduling, says, "All Katherine's Sunday mornings are already committed to congregations that have a covenant partnership to support her, but other visit times remain available in the San Diego area and within 90 minutes of Pasadena. A crowd isn't required; a handful is fine."
Check out options for in-person visits from missionary Katherine Parker in the locations below. You can click the following links for available time slots for different areas. After a selection, Howard will be in contact to confirm an exact start time to accommodate Katherine's travel.
For other locations, contact Howard Parker directly at howard.parker@gmail.com or 415.261.7464.
Katherine graduated from Harvey Mudd College in Claremont and earned a master's in conservation biology from Sacramento State. In Nepal, she serves on the leadership team of the United Mission to Nepal (UMN). UMN is an ecumenical development organization that has been working in Nepal for more than 60 years in the areas of health, peace-building, education, sustainable livelihoods, good governance, and integral mission – all towards a vision of the fullness of life for all, in a transformed Nepali society.
Besides the two-minute video, you can also see other updates from Katherine here and a brief bio here.
Rev. Dr. Denyse Barnes
Director of Justice & Compassion EMT