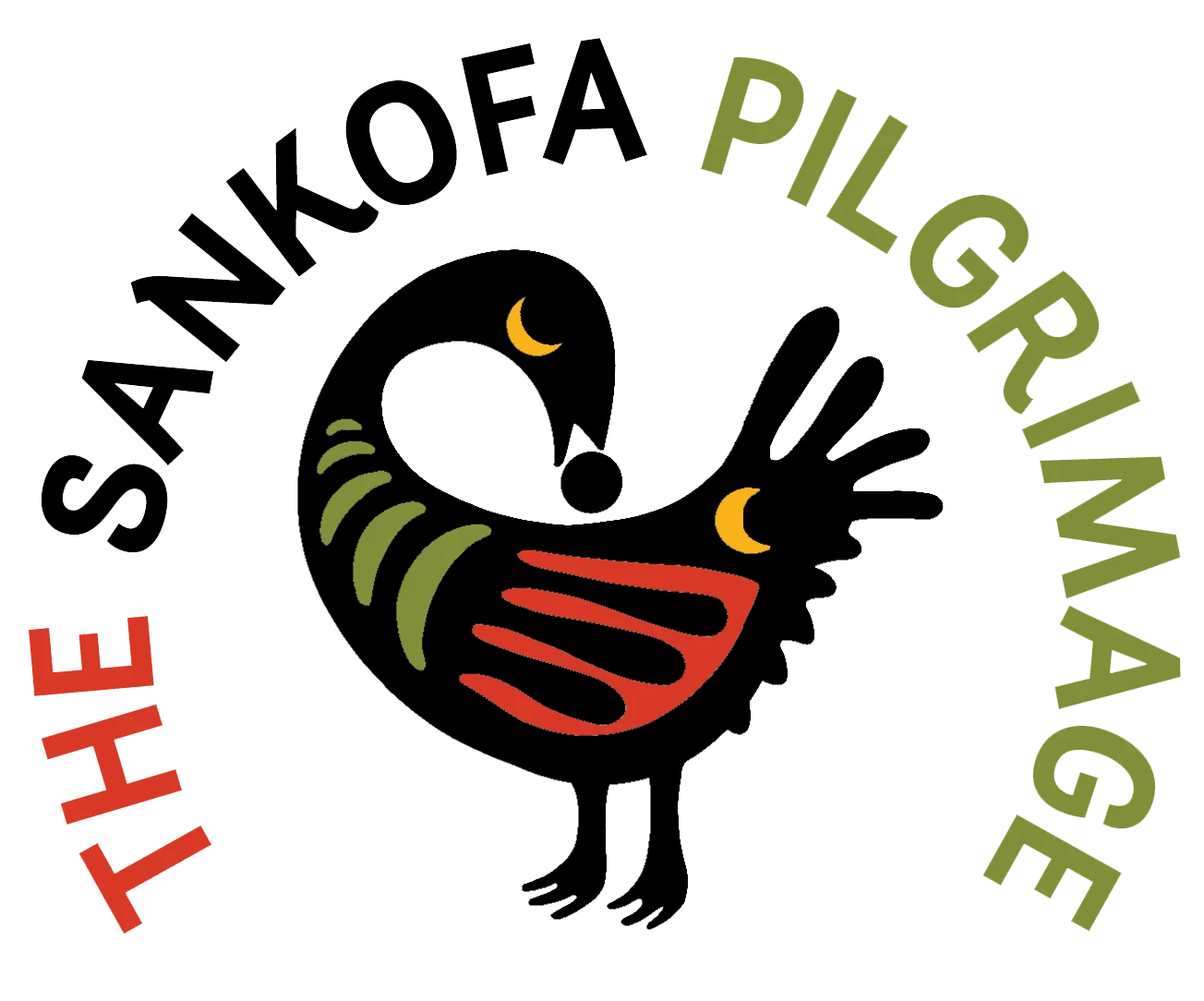 Sankofa means "It is not foolish to go back and get that which you have forgotten."  
You are invited to join Rev. Brittany Juliette Hanlin and Rev. Trudy D. Robinson on the Sankofa Pilgrimage. Sankofa is a West African Adinkra symbol and it speaks to what we hope to accomplish.  To remember the humanity of all people.
The 10-day pilgrimage takes us South to explore historical sites moving us through history from before the Transatlantic Slave Trade, through Chattel Slavery, Reconstruction, Jim Crow, and the new era of Jim Crow. The pilgrimage will help us examine the correlation between history and theology, how our history informs our current realities, and unpack our own implicit biases. We will have an opportunity to visit historical sites like Mother Emmanuel AME Church in Charleston, SC, and The Legacy Museum in Montgomery, AL. 
The trip, limited to 35 participants, will require a lot of walking and self-sufficiency on the participants' part. The minimum age to participate is 14, accompanied by adult.
We hope you will seriously consider the importance of a trip like this for yourself, our church, and the world we are creating. This truly is a pilgrimage as we expect God to appear to us in heart transforming ways and reveal the way to better become God's beloved community.
Prior to embarking on the Sankofa pilgrimage, we will prepare ourselves through a weekly study. The study is a pre-requisite for the pilgrimage.
Sankofa pre-study class: Wednesdays, April 12 – May 24, 2023 | 6 PM – 7:30 PM | Linder Lounge (Mission Valley Campus) and via Zoom, if you cannot make the class in person. Topics include:
Covenant
Enlightenment
World History Pre-chattel slavery
Slavery
Reconstruction
Jim/Jane Crow (Civil Rights)
Modern day Jim Crow
Sankofa Pilgrimage: Monday, June 5 – Thursday, June 15, 2023.
Cost: $3500 per person (nonrefundable down-payment $500 due by March 15; final payment due April 15)
Cost includes air fare, bus transportation, hotels, museum entrances fees, breakfasts and a special luncheon. (Dinners and evenings are on your own.) Participants are responsible for their own travel insurance.
Register by March 15, 2023.