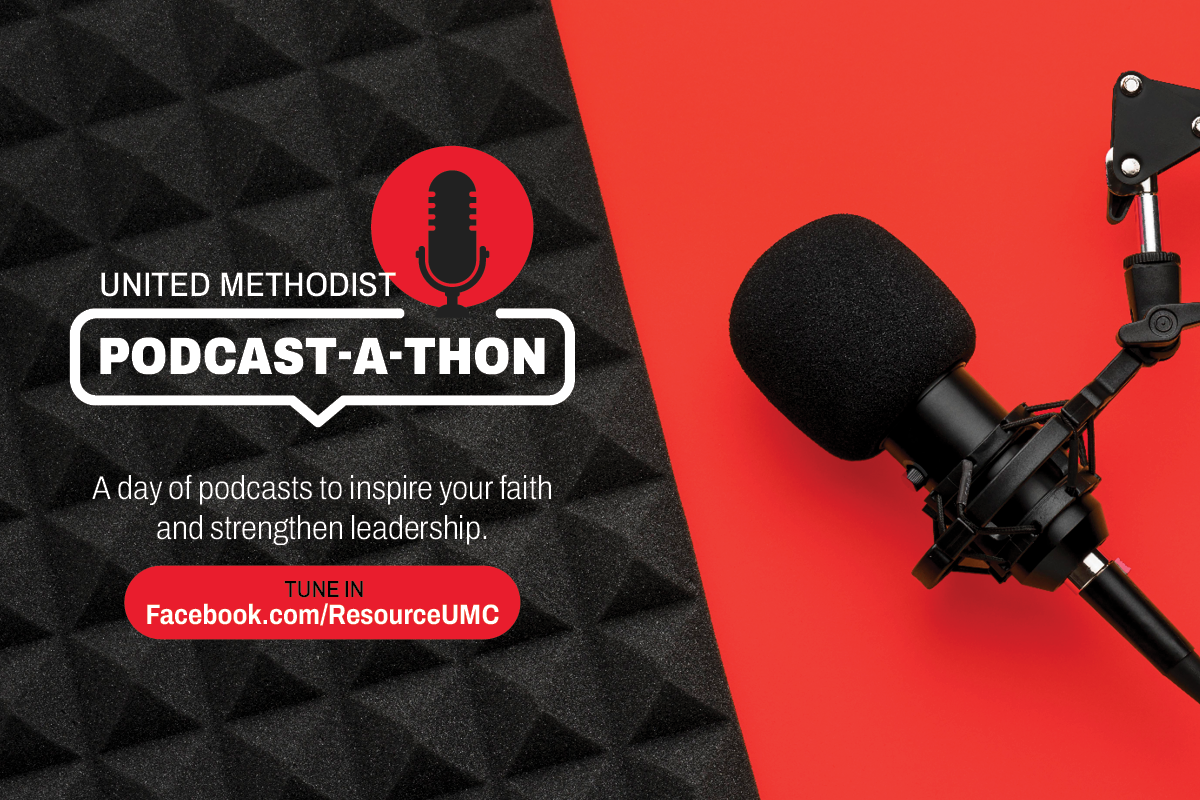 United Methodist Communications has announced plans for the inaugural United Methodist Podcast-a-thon event to take place on August 2, 2022.

The day-long event will showcase eight podcasts from the United Methodist general agencies delivered via Facebook Live on the ResourceUMC Facebook page.

"One of the wonderful aspects of podcasting relates to the independence of the medium: anybody can start and build a podcast. Because of this independence, we have a diversity of United Methodist-related voices and topics in podcasting that have all sprung up organically," says the Rev. Ryan Dunn, Minister of Online Engagement, who hosts two of the podcasts. "Our hope with the Podcast-a-thon is to build some awareness around these independent voices and build a sense of connection and community amongst our podcast creators and our audiences."
The schedule for the day features podcasts designed to inspire your faith and strengthen leadership (all times in Central Time Zone):
"The topics for the day are varied. We'll have episodes on monastic digital communities, United Methodist history, insight for church leadership, and wariness of the label 'Christian' in today's culture," said Dunn. "Each podcast has its unique niche and flavor. So the Podcast-a-thon offers an assortment of ideas and expressions, but there's also a sense of unity in working towards the goal of being a better church and growing in our faith. It's a cool analogy for what we seek to do as United Methodists."
More information can be found at ResourceUMC.org/podcast-a-thon. Attendees can also set a reminder for themselves via a Facebook event page.
The event's location, Facebook.com/ResourceUMC, is the social media profile companion to ResourceUMC.org – a centralized portal to equip United Methodist leaders with helpful information and tools from the official agencies and across the connection.