June 15, 2023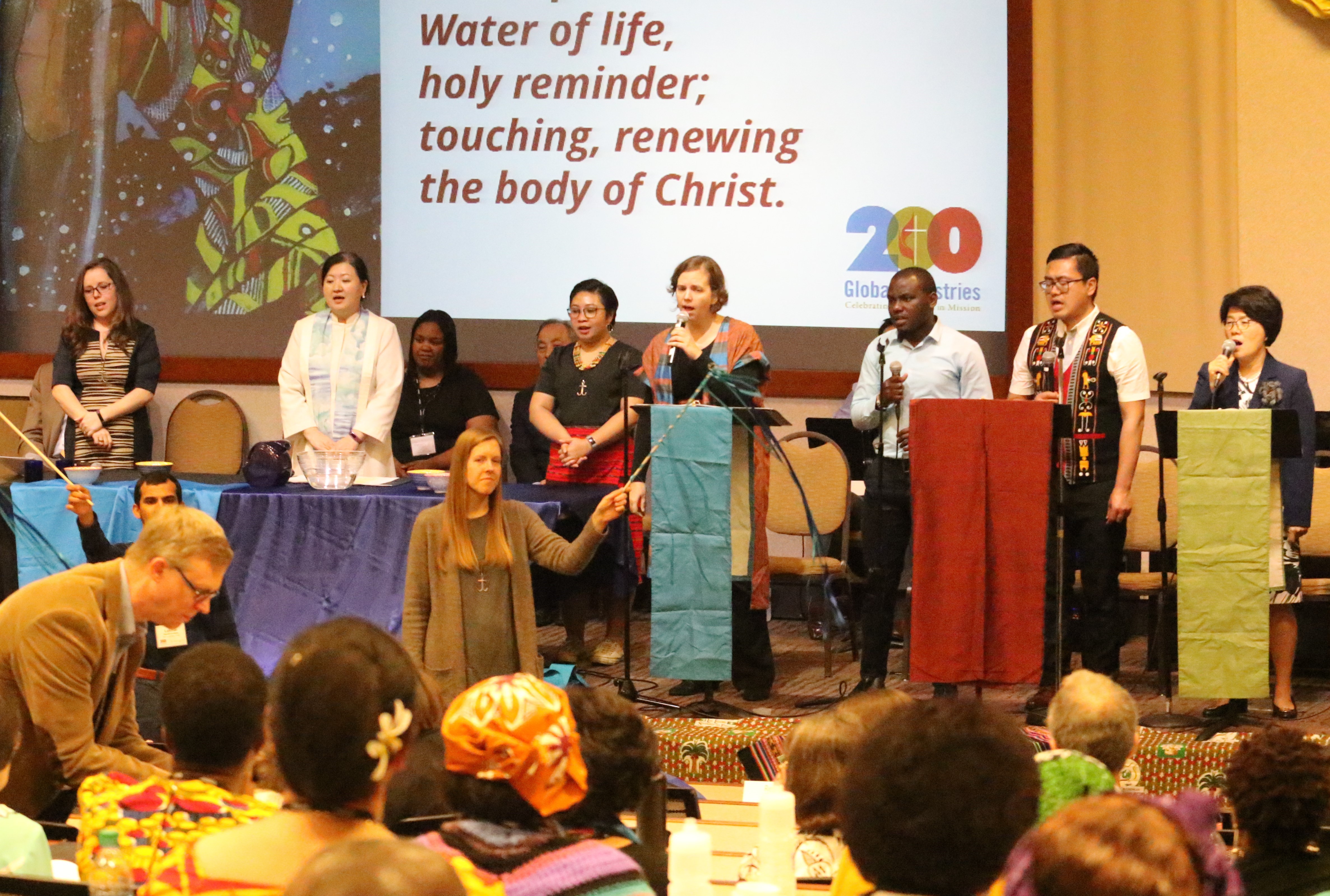 From being a Presbyterian ministry trainee to a United Methodist missionary
Growing up as the child of a Presbyterian pastor in Korea, I had a life-changing experience at a revival gathering in 1992. I felt as though a mighty wave was emanating from the pulpit, enveloping me completely. Overwhelmed with repentance, I underwent a profound transformation that set me on a new path.
I discovered immense joy and fulfillment in church work, and I dedicated myself to fervent prayer and diligent study of the God's word. One verse that deeply touched my heart was Psalm 2:8; "Ask of me, and I will give you the nations as your inheritance…."
Later, during a short-term volunteer mission trip to the Philippines, I crossed paths with the late Professor Kihwa Jin, a Global Ministries missionary serving as a music faculty member at Harris Memorial College. She invited me to work with her in the Philippines. I embraced the role as a mission volunteer, assisting her in her ministries for three formative years.
While studying at the Presbyterian Theological Seminary in Korea to be a Presbyterian minister, I received news that missionary Jin had been diagnosed with lung cancer. During her final visit to the Philippines, she made a stopover in Korea to visit us, and she handed me a missionary application form for Global Ministries. Despite my limited knowledge about The United Methodist Church and Global Ministries, my wife, Grace, and I sensed that this was Jin's heartfelt wish. We filled out the form and later completed missionary training at the Mission Resource Center, Emory University, in Atlanta, and our family began our missionary work in the Philippines in December 2000.
MISSION IS A JOURNEY
My initial nine years in the Philippines were dedicated to revitalizing youth ministry within the Philippines Annual Conference, while the subsequent nine years were spent at Union Theological Seminary, the oldest Protestant seminary in the country.
Reflecting on my ministries in the Philippines, I am compelled to view them as a mission journey rather than mission work. My passion for changing others gradually progressed into personal transformation and transformation of relationships.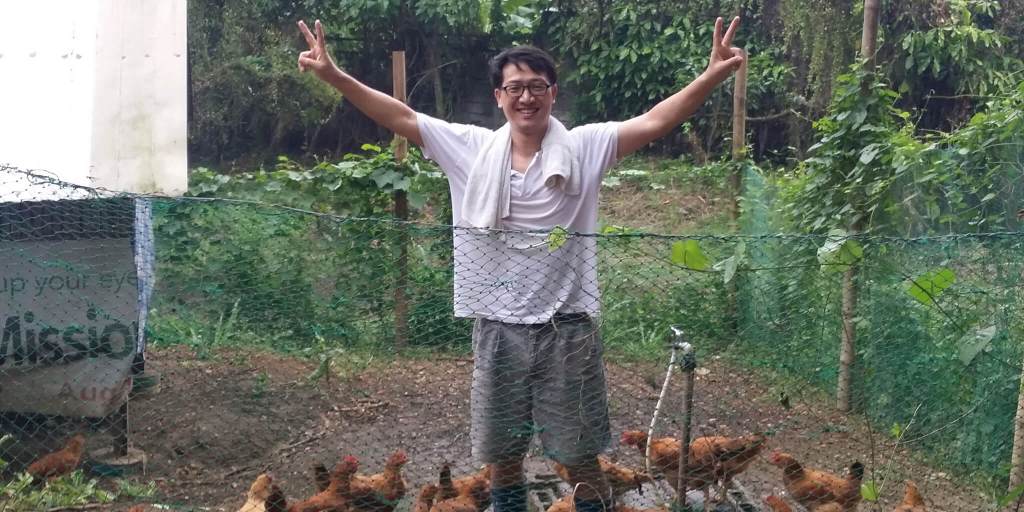 For my own transformation, I owe a debt of gratitude to numerous Filipinos – particularly to Bishop Alberto Ramento of the Philippine Independent Church. He dedicated himself to advocating for the rights of impoverished peasants and workers on a vast private commercial farm in central Luzon, Philippines. Tragically, Bishop Ramento was brutally murdered by an assailant who broke into his home. Though the police and media attributed the crime to a robbery, it was widely known that it was a premeditated act of violence.
Another person who had a profound impact on my missionary journey was Nanay (mother in Filipino) Goniya. One day, I received a call from a youth leader to drive a patient home from a hospital in Manila. When I arrived at the hospital, I met a frail and sickly elderly woman.
After nearly two hours of driving, we reached an empty field devoid of any buildings. This area was being prepared as a future housing development for middle- and upper-class people. As we waited in the car under a light drizzle, four men emerged from the barely visible forest on the distant horizon. They brought two bamboo poles and a cloth, fashioned a makeshift stretcher, gently laid Nanay Goniya upon it, and slowly disappeared into the muddy field as they made their way back to the forest.
Later that night, I learned that Nanay Goniya had passed away. Tears streamed down my face as I contemplated the words of the Lord that resonated within me: "Blessed are the poor, for yours is the kingdom of God." (Luke 6:20) A mix of sympathy, shame and fear enveloped me, as if the Lord was asking, "I am suffering, what are you doing?"
This experience prompted a shift in my understanding of mission. It wasn't merely about achieving specific goals but rather about building relationships. Dr. David Scott, Global Ministries' mission theologian, aptly captures this idea in his book Crossing Boundaries: Sharing God's Good News through Mission: "Relationship is not merely the best way to accomplish other objectives in mission. It should be our objective in mission." The essence of mission is to foster connections between local people and missionaries, bridging cultural divides through Christ.
On my first day at Union Theological Seminary, I confessed to the seminary president that while I wasn't adept at raising funds, I would do my best to serve with the gifts I had. I found myself in a deep state of depression, constantly comparing myself to other missionaries who seemed to be energetically engaged in numerous ministries with abundant resources. During those moments, I often questioned my purpose, wondering, "What on earth am I doing here?"
However, God's grace manifested through inner strength and the companionship of a faithful local friend. Despite my inadequacies, I persevered, and over time, two significant changes occurred. First, I humbly repented of the arrogance and pride that had been deeply rooted in my heart. Second, people there began to treat me differently, no longer seeking something from me but rather allowing us to shed our protective armor and reveal our true selves. Like light seeping through a cracked bowl, we started to embrace one another in our brokenness.
From that point onward, my journey took on a lighter and more joyful tone. I came to the realization that mission naturally emerges from well-established relationships rather than being something missionaries must impose forcefully. It was a profound mystery of God's grace at work.
WORK AS A MISSIONARY IN RESIDENCE
In 2018, Grace and I were assigned to work as Missionaries in Residence (MIR) at Global Ministries in Atlanta, fulfilling a role of providing a missionary perspective to Global Ministries. As an MIR, I also serve as a liaison between the missionary community, both current and retired, and Global Ministries, and participate in various mission-related events such as missionary training, promotion and education.
From 2019 to 2021, I also had the privilege of serving as a Missionary Practitioner in Residence at Candler School of Theology. During this time, I taught two courses: "The Church's Mission in the World" and "Reimagining Christian Mission with Jubilee." Since 2021, I have served as a board member representing the UMC at the Foundation for Theological Education in South East Asia.
THE CHURCH'S MISSION IN A CHANGING WORLD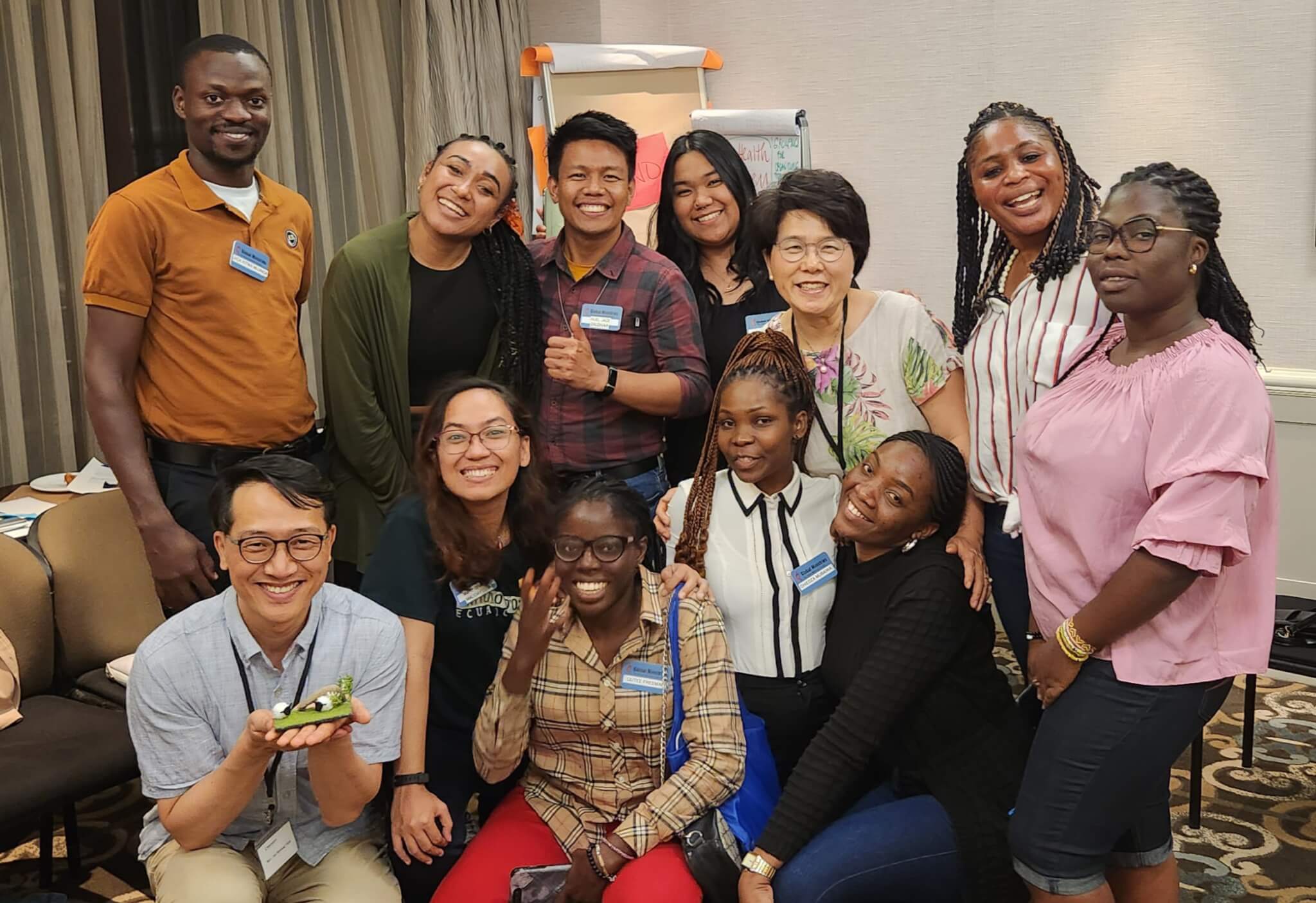 Roland Fernandes, general secretary of Global Ministries and the United Methodist Committee on Relief, emphasizes the need for the church to discern the times and participate in God's mission faithfully. Mission is God's mission, and the church continually stands before God's call to obediently discern the leading of the Holy Spirit.
The practice of mission and a holistic understanding of the gospel are inseparable. The entire gospel is connected to our understanding of a God who desires shalom, fairness, justice and peace for all of creation.
As a Christian living in this era and as a missionary sent by The United Methodist Church, I invite the members of The United Methodist Church, who are precious mission partners with this verse: "Let us go beyond the mission of myself and my church, thus expanding our mission horizon together and continue the journey faithfully accomplishing greater things by considering others better than myself and by uniting with one another in God's mission."
The Rev. Jaehyoung "Jay" Choi serves as the Missionary in Residence with Global Ministries in Atlanta, Georgia. He and his wife, the Rev. Eunha "Grace" Choi, served as UMC missionaries in the Philippines for 18 years before moving to Atlanta to continue as Missionaries in Residence in the U.S. They have two adult sons.
This article was first published in Korean on United Methodist News Service Korean site on June 7, 2023, as "We need to think about what kind of missional church we should be (어떤 선교적 교회가 되어야 할지를 고민해야)."
Global Missionaries
Global Ministries missionaries are a tangible connection between The United Methodist Church and mission. Through denominational or ecumenical ministries, missionaries bear witness to God's presence all around the world. They are called by God and sent out to serve by the church, usually placed in a new cultural context beyond their country of origin. Missionaries engage in ministry that is defined by mutuality and partnership, seeking to expand the mission of God already present and active in people and places. Support the ministries of missionaries working around the world, Advance #00779Z